Save Our Oceans: Event Marketing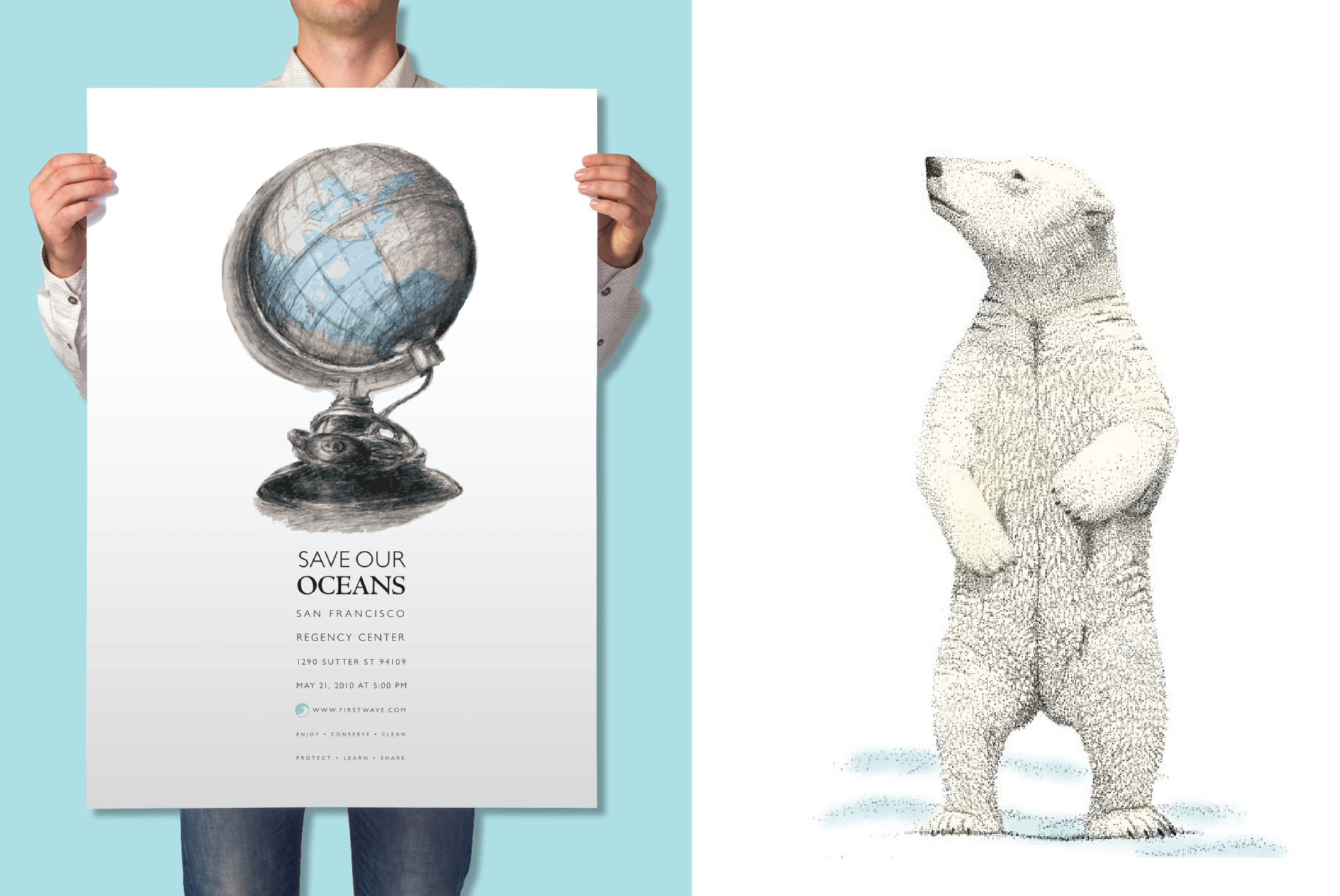 THE BRAND Save Our Oceans is an annual event that is held in San Francisco. It is geared towards the safety and preservation of our oceans and marine life. At Save Our Oceans, guest can learn more about protection and conservation from a series of guest speakers, activities and booths set up from various organizations.
THE DESIGN I wanted the overall design to feel calm and peaceful, much like the ocean. Was important to create a series of promotional materials that could be easily recognizable and worked with the overall theme of the Save Our Oceans event. I decided to incorporate an unfinished sketch illustration style throughout with a soft color overlay to help reinforce the cause.